We're back from San Diego and what a weekend it has been! Hope you forgive the lateness of our report; the whole experience has been more overwhelming than we'd anticipated!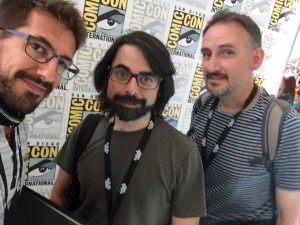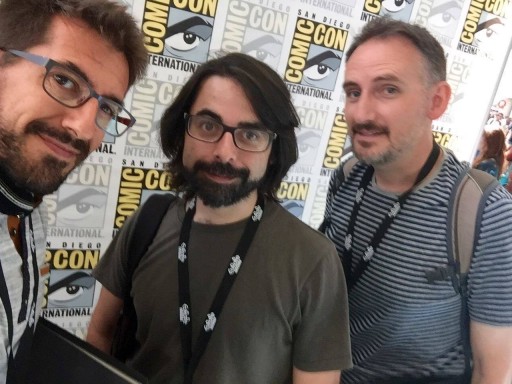 First off, what an incredible trio of European comics creators we got to introduce to the American public. Los Tres Amigos – Gabriel Hernandez Walta (The Suicide Forest), Mathieu Reynès (Harmony) and Roger (Jazz Maynard) have all been absolutely amazing and it was a true pleasure to have them with us! Each creator signed books and drew sketches for their fans, while also introducing their work through live drawing sessions to the curious comics readers passing by our booth. You can see more pictures of them in action here.
And while we're on the subject of our booth, we'd just like to say what a fantastic "home" we had for these four days. Our favorite 'smooth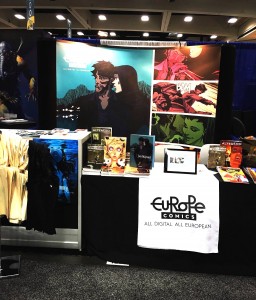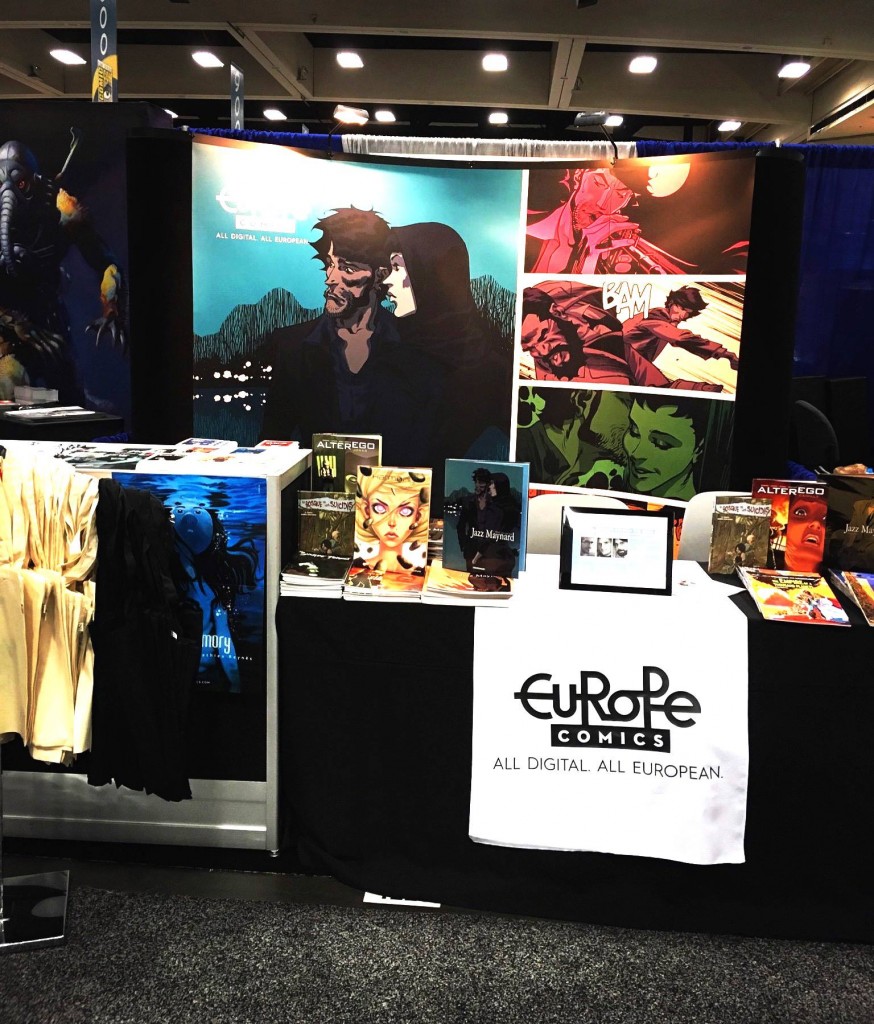 criminal' – Jazz Maynard – whose images decorated our booth got all the 'wow's' he deserves from people passing by. Here's to Jazz conquering all those American hearts the same way he conquered us Europeans.

Next stop – we were off to Hall H to see Luc Besson present his upcoming blockbuster – Valerian and the City of a Thousand Planets. The film, coming out July 2017, is based on a French sci-fi classic, that  has been translated into English by one of Europe Comics' partners – Cinebook. We feel extremely lucky to now have this gem in the Europe Comics collection. He was joined on stage by the film's produce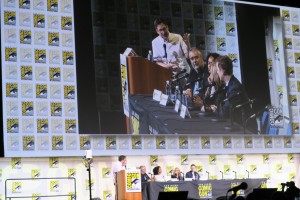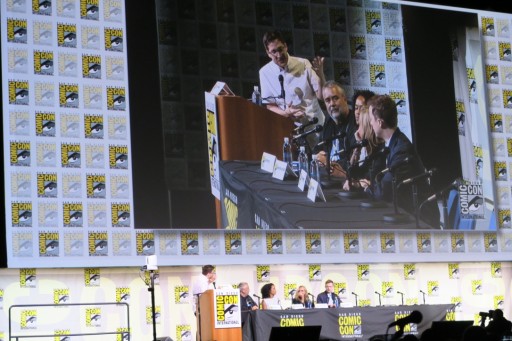 r – Virginie Besson-Silla, and the two actors playing Valerian and Laureline – Dane DeHaan and Cara Delevigne. After the introduction, Luc Besson was presented with the esteemed Comic-Con International Inkpot Award. The award is given to individuals for their contribution to the world of comics, science fiction/fantasy, film, television, animation and fandom services. But Mr. Besson refused to take the award straig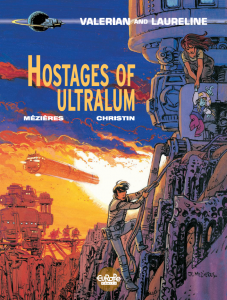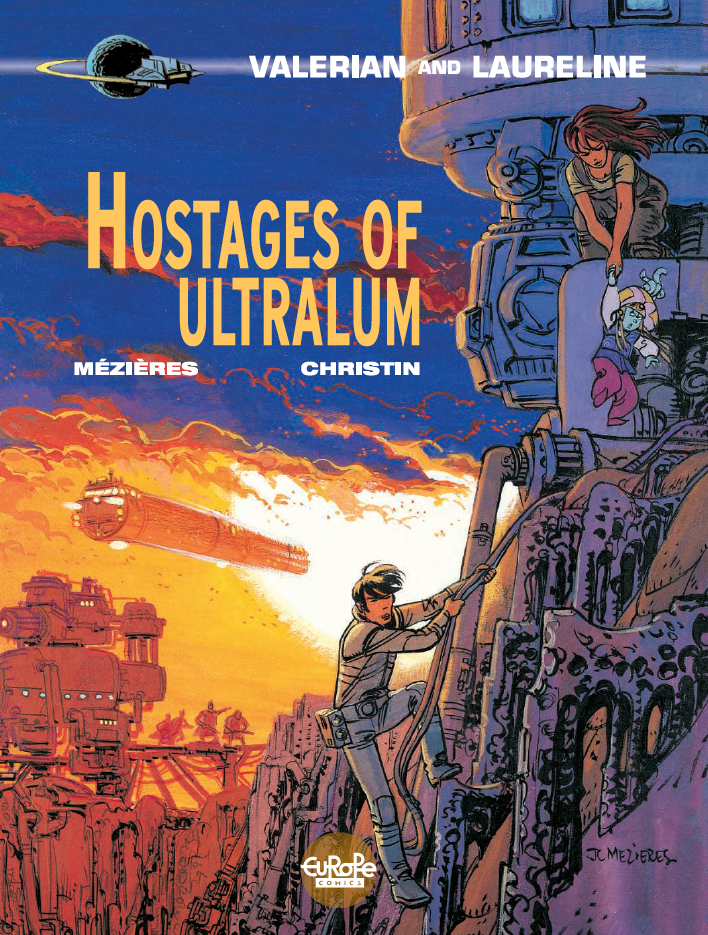 ht away. He left it on the podium and said that he would only accept it if the audience in Hall H "approves" of the Valerian footage he'd brought with him. The crowd was then treated to a sneak preview of the scenery and creatures featuring in the film, as well as several clips of truly mesmerizing scenes from the upcoming movie. The footage earned Mr. Besson a standing ovation, and the director finally claimed his well deserved award.

Now back to the world of Europe Comics. On the first night our three creators were joined by two American Eisner Award winners – Andrew C. Robinson (The 5th Beatle) and Jason Latour (Southern Bastards) to form a panel – 'Europe vs USA: European and American creators meet'. During the panel each creator talked ab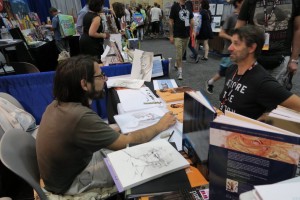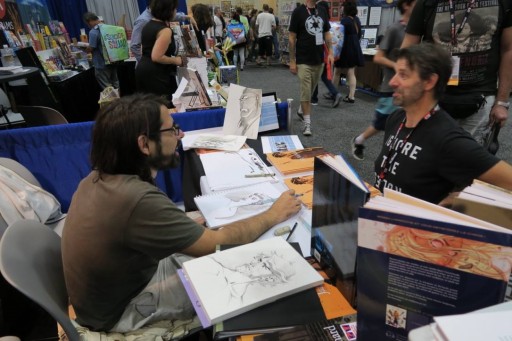 out how they got into the business, discussed the differences in their styles and tastes, as well as the differing preferences of the audiences on the either side of the Atlantic. We'd like to say a big thank you to Calvin Reid from Publishers Weekly for moderating the panel, and another special thank you to Jody Culkin for taking some lovely pictures, which you can find here.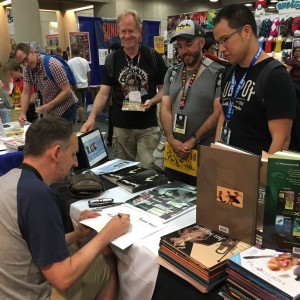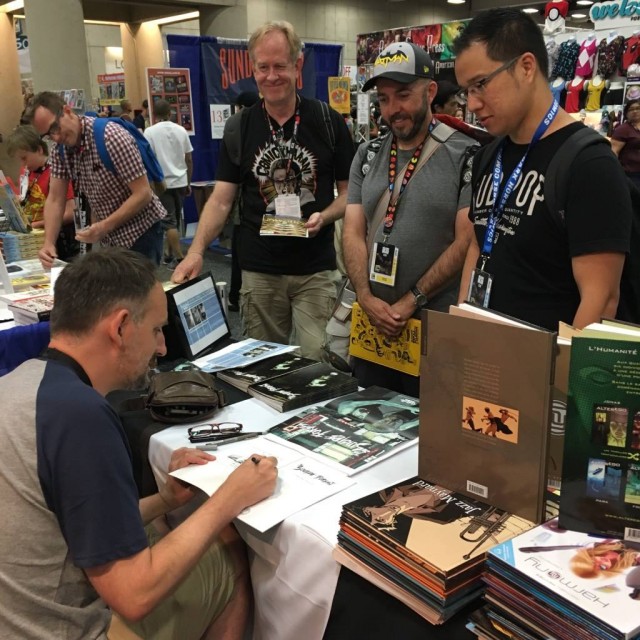 The action at the booth continued the next day, while in the evening Mathieu Reynès took part in another panel, this time discussing specifically his work as a creator of comics for young adults. 'How Old is Young Adult in Europe and the USA?', chaired by Brigid Alverson (School Library Journal), had Mathieu Reynès in conversation with award-winning US writer Matthew J. Kirby (Last Descendants). The two authors talked about their inspiration for writing young adult stories as well as the cultural differences of young adult readers in Europe and US. Read Brigid Alverson's impressions of the panel here.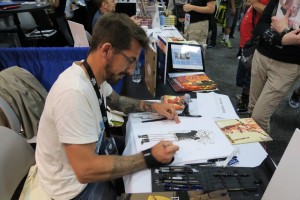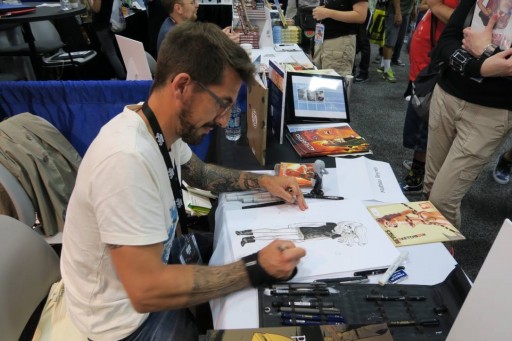 The next two days passed in a flash. It was inspiring to meet the American audiences face to face. It was also truly motivating to see so many veterans as well as new SDCC attendees coming in search of something new, something differ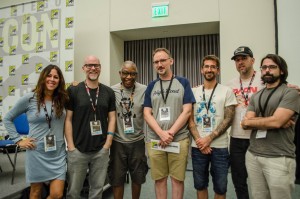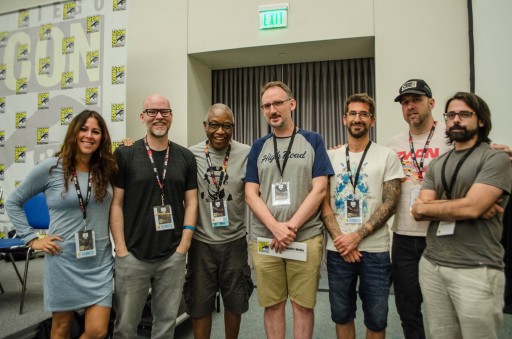 ent. This wonderful experience has spurred us on in our Europe Comics ambition to introduce the American readers to the broad variety of European comics. So here we are, back in the real world, after four incredible days in the company of pop culture hungry crowds and their endless energy. Loaded with creative inspiration from the artwork that we've seen and the stories we've heard. Until next year!