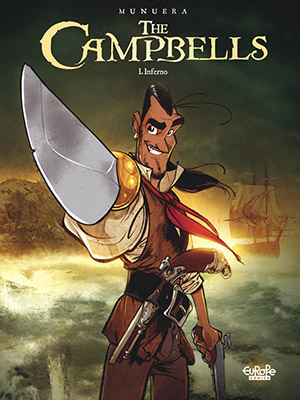 In the chilly gray port town of Rouen, De Trichère, a man who's made his fortune in shipping, is dying of cancer. He lost his wife to bombing during the war, and his daughter lost the use of her legs. Now the wheelchair-bound girl is all he has left, and he's willing to go to any lengths to secure her future. Cozying up to a former first mate with a reputation for sadism? Check. Insurance fraud on a massive scale? Check. Sending over fifty sailors to certain doom, sure, but even… murdering his own secretary when she finds out?
Jakob Kayne and his brother Samuel are the last of the Hippocrats. Sworn to treat those in need (and those who are deemed worthy), the two Healer-Alchemists have been tracked across the Archipelagos by manifold enemies, including the Inquisition. On his latest mission, Jakob, a formidable Memory-Eater whose face none can recall, is confronted by an obstacle as unexpected as it is persistent: feelings for his latest patient, Victoria Marcheda, amid the fiery destruction of the city of La Isabela.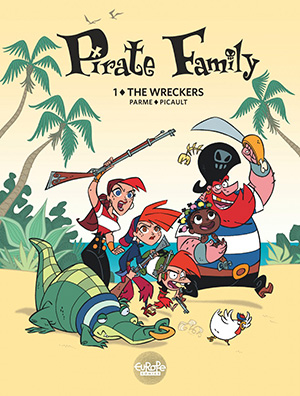 Pirate Family
The Marrowbone has been immobilized and Victor MacLimpet is feeling glum: a pirate without a ship is a pirate without a job. Just as he hits rock bottom, Victor gets a very bad idea… He'll wreck a galleon and steal its cargo. Perfect! Except that the "loot" in question will sow discord within the "Pirate Family" and all over Turtle Island…
After his masterpiece "Long John Silver," the prodigious artist Mathieu Lauffray is working for the pirates once again! This time, we're on the high Caribbean seas on a search for a treasure meant for the Governor of Tortuga. Allied with the dreadful Lady Darksee, whose hope is to gain royal pardon, the terrible Governor must act quickly. But Raven, a young and impetuous pirate, has grand plans to beat them to it!
The scene is early nineteenth century England, in a secret and exclusive university under the auspices of the British Crown. Peter, Lydia, Mike, Curtis, and Maryline, five young people with nothing in common, have been brought together here to take part in the admissions process of this most unusual school.
Why were they chosen? And to what end?
None of them realize yet that they will soon leave behind their relatively calm lives for untold adventures that lie ahead of them.
Ulysses, mythical hero and king of Ithaca, left years ago to fight in the Trojan War. He never came home. His son, Telemachus, an impatient and immature prince who is as clumsy as he is ambitious, decides to go looking for him. On the way, he meets the hot-headed princess Polycaste, who helps him in his perilous adventure full of vengeful gods and terrifying monsters. Will the winds be favorable to them?
Header image: The Campbells © José Luis Munuera / Dupuis